And happiness is what you need so bad.
August 10th, 2006 (11:36 am)
mood: determined
tunes: Lez Zeppelin
So I believe I promised Nicholas DeVito that I'd cover one of my bags in pins by the time I leave for college, and then I'd frame it and take it to school with me. However, the bag is still about 30-40% empty!

So, da bottom line, get me some effing pins. And lemme fill this bag. And I'll remember you every time I look at my little bag hanging on the wall.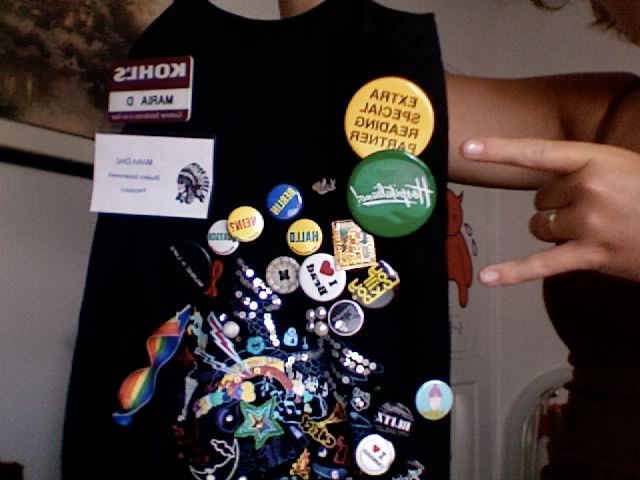 [Thumbs up]